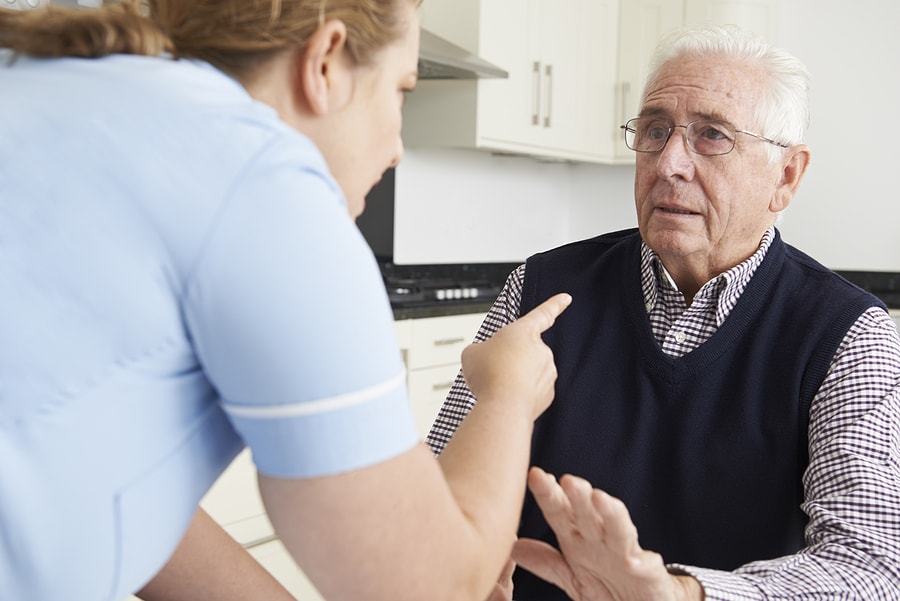 Nursing home or long-term care facility litigation stems from neglect and elder abuse. Facilities oftentimes forget about residents, and as a result, a resident falls, develops a bed or pressure sore or becomes injured. Our nursing home abuse and negligence attorneys in Jackson help mistreated residents or their family sue the liable facility, staff, and supervising doctors for the injustices that the resident has suffered.
Given the changes in life span, nursing homes and long-term care or assisted living facilities are an ever increasing home address for our population as it ages. This has also raised the need to look at the adequacy and reasonableness of the care they deliver to a population with very specific needs and repeating vulnerabilities.
The relative reduced mobility of nursing home residents increases the risk for bed sores, lung problems and orthopedic injuries. The nursing homes seeking and accepting these patients do it with knowledge of the needs of those they take in, with the representation they are designed for and experts in the needs of the elderly and bedridden.
When they choose to operate this type of facility, they assume the responsibility to do it correctly, in terms of staffing, facilities and medical coverage. They are no longer places where the infirm go to die. They go with the understanding that it is a place of expertise, with staffing, and facilities, geared to the specific needs of the population it invites and accepts money to house.
For many years, nursing homes tend to be associated with frightening stories and accounts about how the residents are treated. Thankfully, there are many good facilities that do treat their residents well; however, this cannot be said for all nursing homes in Mississippi. This is why it is important to do your research before placing your elderly loved one in the hands of another care giver.
No matter the type of neglect or abuse found in nursing homes, it is important that action is taken against the negligent party. In order for this to happen, people need to be aware of the symptoms of this kind of abuse.
Common Warning Signs of Abuse or Neglect
Bed sore (pressure sores)
Unexplained cuts, exposed lacerations, or excessive bruising
Personal items stolen or broken
Dehydration
Malnutrition
Bruises that indicate the resident was improperly restrained
Sudden, severe weight loss
Infections
Jaundice or unusually pale skin
Poor health and unsanitary living conditions
Infestation of the resident's room or the facility
Other unattended health problems
Beyond these common signs of abuse, an individual can suffer financially. This can include the taking of bank account information, or the taking of personal jewelry or belongings. However, for the most part, nursing home abuse generally refers to neglect. This is evident when a patient is not fed properly, not cleaned, not turned, or not given enough nourishment or water which can lead to a physical breakdown.
The most common types of nursing home abuse are listed below.
1. Physical Abuse
Inflicting physical force in the form of slapping, punching, shaking, or pushing is considered physical abuse. When a nursing home staff member intentionally uses physical force to harm an elderly person, they are guilty of physical abuse. It is quite easy to detect physical abuse in nursing homes. Bruises and cuts are often an indication of physical abuse. Do not ignore any bruising, cuts, or lacerations you notice on your loved one. Sometimes old age and ailing health make it difficult for elderly people to speak up about abuse. Because of this, it is often difficult to trace the source of these injuries by simply asking your elderly family member. Investigate by asking nursing staff the source of the injuries. If their answers are unsatisfactory, it is recommended that you seek legal counsel.
2. Emotional Abuse
Emotional abuse is behavior through words or actions that causes emotional distress. Verbally intimidating or humiliating elderly persons are a common type of emotional abuse present in nursing homes. Working in nursing homes can be a difficult job, especially if staff members deal with stubborn or volatile elderly persons. However, yelling or terrorizing elderly members to force them to comply with orders is unacceptable. Verbal abuse can be seen in more passive-aggressive ways. Isolating elderly people and preventing them from participating in activities is emotional abuse. Ignoring the physical needs or requests of nursing home members are also considered emotional abuse.
3. Sexual Abuse
Sexual abuse in nursing homes is quite common. Some elderly people feel powerless and unable to speak out if they have been sexually assaulted. Engaging in sexual acts without the consent of an elderly person is considered sexual abuse. Showing pornographic images or forcing elderly people to undress are also considered sexual abuse.
4. Neglect
Out of all the different forms of abuse, nursing home neglect is again the most common. Failure to feed, change soiled sheets, bathe, or perform other duties is considered neglect. Elderly people are often placed in nursing homes because they are no longer able to fully care for themselves. They depend on nursing staff to fulfill their needs and requests. Whether done accidentally or intentionally, ignoring the needs of nursing home members is neglect.
Main Causes of Nursing Home Abuse in Mississippi
Understaffing: When a nursing facility does not have enough staff, the employees they do have are overburdened. This may lead to increased stress, exhaustion, and a lack of time to properly tend to the needs of all nursing home residents.
Negligent hiring: This involves hiring caretakers who, based on their criminal backgrounds or actions during past employment, are at high risk of mistreating or neglecting vulnerable older adults. Nursing homes should follow a thorough screening process to check an applicant's criminal background and certifications.
Inadequate training: Caretakers who are not properly trained for their roles can slip into patterns of neglect. Undertrained caretakers are more likely to make mistakes with medications, mishandle frail elderly residents or residents with mobility issues, and make other mistakes leading to inadequate care.
How You Can Help Protect Your Loved Ones from Elder Neglect
Believing loved ones: Never dismiss an older adult who complains of neglect — look into it. Too often, the elderly are not listened to in serious cases of abuse. Also, refusing to listen to a loved one may discourage them from opening up about potential future problems.
Carefully reviewing nursing home facilities: Anyone considering a nursing home for a loved one should look for signs of poor care quality, such as understaffing and unsanitary living conditions. They should also be aware that price, the appearance of public spaces, and even online ratings may not guarantee quality of care.
Regularly contacting loved ones: Visiting loved ones frequently may make it easier to see signs of poor care such as inadequate hygiene and malnutrition. It may also be easier to gauge the mood of an elderly loved one. If frequent visits are not possible, keeping in touch over the phone or other methods is still helpful.
Watching for signs of neglect or abuse: Simply being aware of the warning signs of neglect and abuse is essential to addressing inadequate care as soon as possible.
As a practical matter, nursing home care is simply a necessity of life for many in this day and age. Patients need, and should be able to expect, quality nursing care when their health condition requires it. Families are not typically trained or able to provide the level of professional nursing care that Mississippi nursing homes should be able to provide.
But statistics show that nursing homes are not doing the job they are being paid to do. Diligence is required in order to ensure the nursing home industry is held accountable to their patients and to the taxpayers who are paying for the care.
See their family, resident advocates as well as service providers, doctors, and medical professionals, as well as representatives of the federal and state government
Keep and use their own, personal possessions unless it endangers his or her safety
Apply for, be eligible to, and receive medical benefits. Furthermore, they cannot be ordered to leave home because of such benefits
Be treated fairly, regardless if he or she is receiving medical benefits
Have his or her records treated with utmost confidentiality
See and know the list of services that are shouldered by their medical benefit, as well as additional charges that may apply
Select their personal doctor or physician
Fully know their medical care
Be part of the planning process for their treatment and care
Refuse treatment
Be free from physical and mental abuse
Stay or be apart from other residents when implemented against their will
Not be restrained or tied down if it is unnecessary to have the medical condition or symptoms treated
Bring up grievances and complaints to have them quickly resolved
Participate in activities so long as it does not interfere with the rights and privileges of other residents
Not be required to or forced to place their personal funds in the nursing home
Keep their privacy — in their rooms, treatment, visits, as well as meetings with family and other visitors
Review their records within 24 hours upon request
Read the review of the most recent inspection results of the nursing home
Be informed before being moved rooms, or having a change of roommate
Stay at the nursing home unless it is dangerous for his or her welfare, or if it can be determined that the services of the nursing home are no longer needed
These are only a few of the rights that a nursing home resident has. While the prevalence of abuse and neglect is alarming, it is important to know that there are actionable steps that you can take to both help prevent these care failures in the first place, and also to hold those responsible for abuse and neglect accountable. Be vigilant and look for any warning signs of neglect or abuse, document them, and report them immediately.
Speak with a Nursing Home Abuse Lawyer in Jackson, MS
If you or a loved one has suffered abuse or neglect, we can help. If a loved one does become the victim of nursing home neglect, it is essential to act immediately. Neglect may be a sign of other forms of abuse, and it can have serious consequences for the victim, including depression, permanent disability, or even death.
Nobody should have to suffer from poor treatment during their most vulnerable years. If your loved one was the victim of nursing home abuse or neglect, we can help. The attorneys at Brown Bass & Jeter can gather all the necessary information and determine the type of damages that may be recovered. Please give us a call if you suspect that your loved one has been or is being neglected or abused in a nursing home or long-term care facility. Call us at 601-487-8448 or send a message to set up a free consultation.
SCHEDULE A FREE CONSULTATION
Offering Aggressive Representation in Personal Injury, Bankruptcy, Civil Rights & Other Cases