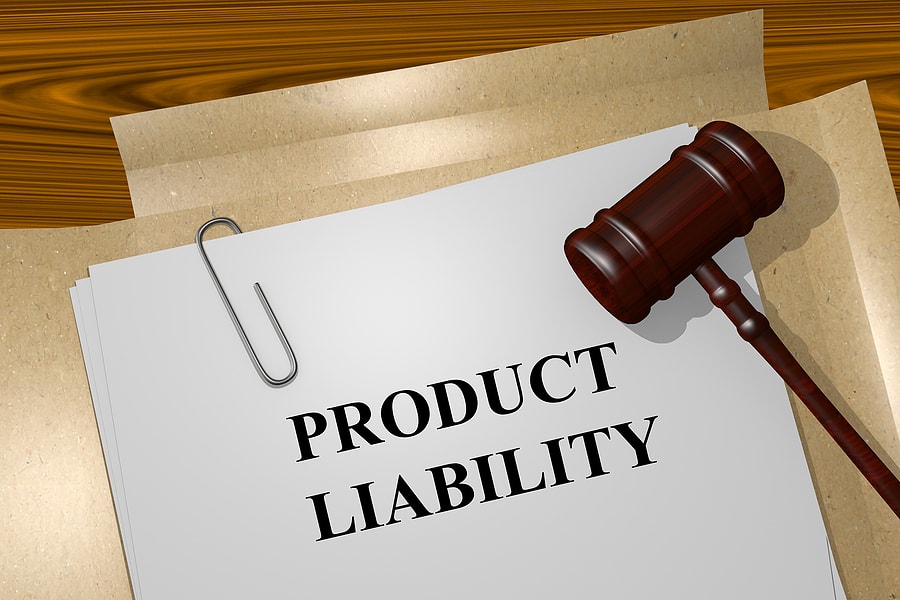 When manufacturers decide to cut corners, it is often the public who pays the price. In fact, depending on the circumstances, a defective or dangerous product can easily cause you or your child to suffer catastrophic injuries, including burns, lacerations or possibly amputations. In some of the most severe cases, a dangerous product may even leave you a paraplegic or a quadriplegic. Whether the device was improperly manufactured, designed or labeled, our skilled product liability attorneys in Jackson can help you pursue compensation for your injuries.
Our product liability lawyers in Jackson understand that this may be your first and only lawsuit and that you often have much bigger concerns than simply money ― such as wanting to remove dangerous products from the marketplace so other families do not have to suffer the same horrors as you.
Product Defects Can Have Devastating Consequences
Dangerous products often result in serious injury, illness, or death. Sadly, these defective products could have been kept off the market if the manufacturer had properly tested them. If you have suffered due to a manufacturer, designer, marketer, or any other party's negligent actions, we are prepared to help you guard your rights through a legal claim.
What Are Some Commonly Defective Medical Devices and Products?
Roundup Weed Killer
IVC Filters
Talcum Powder
Hernia Mesh
3M combat earplugs
Vaping and E-Cigarette products
Lawsuits have been filed against e-cigarette maker JUUL Labs Inc., claiming that the manufacturer failed to warn consumers about the dangers of e-cigarettes and illegally marketed its products to minors. Additional lawsuits are expected, including those against other manufacturers.
Claimants in these JUUL and e-cigarette lawsuits say that vaping products caused serious health conditions such as lung disease, strokes, and seizures.
Can I Sue for Defective 3M Combat Arms Ear Plugs?
Between 2003 and 2015, thousands of U.S. soldiers deployed in Afghanistan and Iraq were issued Duel-ended combat arms earplugs (CAEv2). Throughout those 12 years, the U.S. military paid the 3M Company millions of dollars for its earplugs. Unfortunately, the manufacturer failed to disclosed defects associated with the product, which resulted in hearing loss and other issues.
If you've experienced hearing loss or tinnitus due to using 3M Combat Arms earplugs during deployment or training, the attorneys at Brown Bass & Jeter, PLLC are committed to helping service members recover their entitled financial compensation.
Let our firm protect your rights and best interests.
Can I Sue for Lung Injuries Associated with Vaping?
Inhalation of any chemical can cause irreversible lung damage and lung disease, no matter the source. There have been a number of illnesses associated with vaping devices or e-cigarettes. For example, e-cigarette use is associated with the following conditions:
Many mistakenly believe that these are conditions associated with traditional cigarettes. However, this is not the case. Any inhalation of chemicals can lead to significant damage in the lungs.
Vaping Lung Injury Resembles Chemical burns
While early reports linked the vaping injury disease to vitamin E and other thickeners, experts now say that this isn't likely the cause. Public health organizations began warning about the dangers of vaping before it became widely publicized. The concern around E-Cigs has always been the lack of regulation and the lack of transparency as to what is actually in the vaping juice. Reports began surfacing in August 2019 that was a connection between a mystery lung illness and vaping.
If you were injured by Juul or another vaping company, contact Brown Bass & Jeter. We can help you file a Juul lawsuit or vaping lung injury lawsuit and get you the compensation you deserve.
Symptoms Related to Vaping Lung Disease
Most instances of the disease have been seen in teenagers and young adults—because they are more likely to use vaping devices. The vaping lung illness can look like viral or bacterial pneumonia, but those tests come back negative. Patients with vaping lung injury report the following symptoms:
Dry cough
Vomiting
Check pain
Abdominal pain
Night sweats
Nausea
Shortness of breath
Fevers
Body aches
Lung Injuries Caused By Vaping
When someone inhales vaping e-liquid, they are inhaling dangerous substances into their lungs — potentially causing serious lung injuries.
Notable vape-related lung injuries include:
Bronchial pneumonia
Pneumonia
Popcorn lung
Collapsed lung
Fluid in the lungs
Bleeding in the lungs
Lung failure
Lung infection
The CDC has reported thousands of cases of lung injuries related to vaping in the U.S. alone.
Seizures and Strokes Caused By Vaping
The U.S. Food and Drug Administration (FDA) states that seizures can be the result of nicotine toxicity. This occurs when a person inhales high concentrations of nicotine, a stimulant typically — and often unknowingly — found in e-cigarettes.
It is important to note, that because of their relative newness, the full effects of e-cigarettes and vaping devices is largely unknown. These devices are largely unregulated, including the substances used in them. In fact, until mid-2016, the U.S. Food and Drug Administration did not regulate e-cigarettes or vaping devices.
Filing a Vaping Injury Lawsuit
According to the Centers for Disease Control and Prevention, there are 1,080 known cases associated with e-cigarette use or vaping. These lung injuries are reported in 48 states and 1 U.S. territory. Further, there have been 18 deaths confirmed in 15 states. A majority of these patients report a history of using THC products. Brown Bass & Jeter is investigating vape lung injury lawsuit claims. We can help you determine who you may file a lawsuit against to assist in your recovery.
Speak with a Jackson Product Liability Lawyer
If you or someone you love was injured due to a defective product, call our law firm to speak with a member of our team. We offer free consultations and do not charge attorneys' fees unless we prevail. Call 601-487-8448 or send us an email to get started.
SCHEDULE A FREE CONSULTATION
Offering Aggressive Representation in Personal Injury, Bankruptcy, Civil Rights & Other Cases